Here you will find the best products to enjoy the vegan lifestyle.
How to make the switch to a vegan lifestyle easier?
Don't worry! If you're thinking of making the change to a diet and vegan lifestyle, there are some tips that may help make it much more easy.
First, don't feel overwhelmed. The change to a vegan lifestyle can be a gradual process, so don't pressure yourself. Start with small changes, such as to start with a few vegan meals, and then add more to your diet as you feel comfortable.
It is also important that you do a research. Looking for vegan recipes, discover which foods are vegan and which are not, and learn about the benefits of a vegan diet. This will help you to prepare yourself and to have a better understanding of what you're doing.
In addition, don't be discouraged if something goes wrong. Mistakes are part of the learning process, so if you prepare something and it goes wrong, it's not okay! To try again, and soon you will discover what works best for you.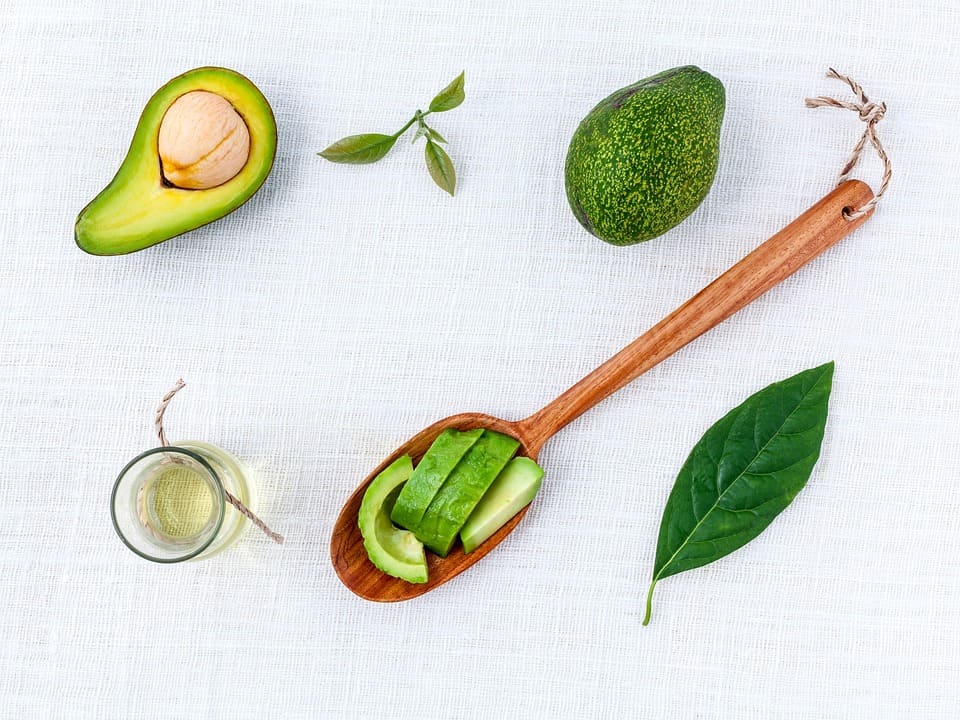 Finally, feed your motivation. Read articles and books on veganism and discover all the ways in which your vegan lifestyle can help the environment, animals and your health. These resources will help you to keep you motivated and to take your vegan lifestyle to the next level.
With these tips, the switch to a vegan lifestyle will be much easier than you could imagine!
The long-term benefits of a vegan diet.
A vegan lifestyle can bring many benefits in the long run! You can not only improve your health but also can make a big difference for the planet. If you're considering making the switch, here are some of the long-term benefits that you might experience.
In the first place, a vegan diet can improve your health greatly. It is proven that vegan food reduces the risk of chronic diseases, such as heart disease, type 2 diabetes and cancer. It can also help you maintain your weight, which means that you will have a better quality of life and more energy.
In addition, a vegan diet could help save the planet. To reduce the consumption of meat and dairy products, you're helping to reduce the amount of greenhouse gases that are released into the atmosphere. This means less climate change and a better ecosystem for all around the world.
New
PORT Gentle Cleansing Cream for dry skin and...
Facial care mild: mild facial Cleanser that cleanses and soothes the skin thanks to the polysaccharides it contains. The seed oil oats preserves the film's natural lipid and natural oils provide intensive care and a long-lasting hydration.
New
PORT Replacement of Natural Cleansing Bar for...
Cleaning respectful with the environment: Cleansing Bar cleanses the skin and fat mixed with effectiveness and softness at the same time. The aloe vera moisturizes and keeps the skin in balance, while baobab oil ensures a protective barrier of skin intact.
New
BABOR Eye & Heavy Make-up Remover for all types of...
Ideal for make-up removal journal: make-up Remover gentle eyes and face with natural oils that suitable depth and softness to the face, eyes and lips without leaving any residue. Completely removes the makeup water-soluble and water-resistant.
New
New
New
Greenwood Essential pure Oil of green tea...
PURCHASE 100% RISK FREE - We have been offering 'money back Guarantee no questions asked' over the last 10 years. We believe that our oils provide therapeutic benefits long-lasting.
Last, but not least, a vegan diet will help you connect with your own ethics. When you stop eating foods of animal origin, you will be contributing to a cause that you believe in and support. This can give you a great satisfaction and a sense of purpose.
As you can see, there are many long-term benefits to a vegan diet. There is No better time to make the change and begin to experience these benefits!
The best products and vegan recipes.
Hello friends vegan! If you are looking for the best products and vegan recipes, you've come to the right place! Here are some ideas for you to enjoy in the kitchen without compromising your vegan lifestyle.
How about a delicious lentil salad with a citrus twist? A blend of red lentils, green and brown are mixed with lemon, olive oil, salt and pepper for a salad healthy and full of flavor.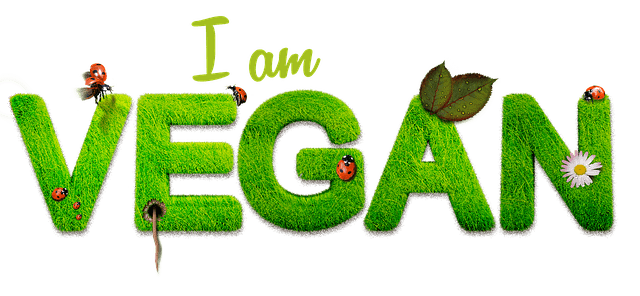 How to prepare a pizza vegan? No problem! Used wheat flour and yeast to make the dough. Then, cover with a tomato sauce, and add a mixture of your favorite vegetables. Don't forget the condiments!
How about a dish vegan for dinner? Test the jasmine rice with sautéed vegetables. Blend jasmine, olive oil, onion, garlic, pepper and any other vegetables you like. It's a delicious way to incorporate healthy foods to your diet!
Are you looking for a vegan dessert? No problem! Test a loaf of banana with oatmeal. Mix flour, oats, banana, cinnamon, coconut oil and maple syrup. It's a healthy dessert and delicious to enjoy!
We hope that these ideas for products and vegan recipes to help you prepare healthy meals and delicious! Enjoy!
The pros and cons of a vegan diet.
Pros of a Vegan Diet:
– You can eat a variety of healthy foods, such as fruits, vegetables, beans, nuts, seeds and grains.
– It has been shown that a vegan diet can help you lose weight and reduce the risk of chronic diseases.
– To avoid the foods of animal origin, you are contributing to the protection of the environment and to the reduction of animal suffering.
– Some vegan foods are rich in nutrients like iron, calcium, and vitamin B12.
Cons of a Vegan Diet:
– It can be difficult to find vegan foods affordable and tasty.
– You need to plan ahead to ensure that you are eating a balanced diet.
– It can be difficult to find vegan foods when you eat out.
– Some people may experience nutritional deficiencies if you do not plan properly for your diet.
Bestseller No. 1
Face cream Acid hyaluronic acid ORGANIC 100ml...
NOW THE LARGE DOUBLE - FACIAL CREAM ANTI-WRINKLE WITH HYALURONIC ACID-HIGHLY EFFECTIVE: this effective combination of hyaluronic acid hyaluronic acid multimolecular acts against the signs of aging of the skin with a complex of anti-aging triple effect scientifically developed: 1. Smoothing instant of superficial wrinkles, 2. A general improvement of the structure of the skin; 3. Benefits of long duration in the total repair of the age.
Bestseller No. 2
Facial cream Retinol ORGANIC Facelift 100ml -...
FACIAL CREAM anti-WRINKLE FACELIFT WITH RETINOL QUALITY ORGANIC / FOR BEAUTIFUL SKIN AND RADIANT: the cream of retinol organic Satin Naturel provides the skin a glow and a natural beauty. It acts effectively against wrinkles by promoting collagen production. Our facial moisturiser is the after-care is perfect for your serum retinol. As always it is is vegan and made in Germany using only the best ingredients and love.
Bestseller No. 3
Face cream Acid hyaluronic acid Vegan 50ml -...
✅ MOISTURIZING CREAM HIGHLY EFFECTIVE: the effective combination of hyaluronic acid hiluronico of low -, medium-and high-molecular-weight fights wrinkles with powerful effects both immediate and long-term: refinement and instant removal of wrinkles in the upper layers of the skin, a general improvement of the skin's structure and a result of anti-ageing in the long term.
Bestseller No. 4
Discounts
Bestseller No. 5
Bestseller No. 6
Face cream Hyaluronic Acid Pure Made in...
MAXIMUM HYDRATION: the proportions perfectly combined of pure hyaluronic acid low molecular weight with aloe vera oil, almond, jojoba, vitamin E, ginseng moisturizer facial maintain a maximum moisture intense for 24 hours.
The best ways to promote the vegan lifestyle.
1. Use your social networks to share the benefits of a vegan diet. Shares information about healthy foods, the importance of the foods and how to avoid animal products.
2. Challenges to your friends and to your family to try some tasty vegan dishes. You can organize a dinner vegan to show you how delicious it can be vegetarian dishes.
3. Participates in events and activities to promote the vegan lifestyle. You can attend cooking classes, vegan, nature walks, and other events related to veganism.
4. Purchase vegan products to show your support to the cause.
5. Join an organization or group of vegans who share your values. This will help you to meet people with similar ideas and to learn more about veganism.
6. Shares vegan recipes and tips on your blog and in your website. This will help to promote veganism among your followers.
7. Promotes the vegan lifestyle in your local environment. Participates in trade fairs of the food, agricultural fairs and other activities that promote veganism.
8. Talk with local restaurants to add tasty vegan dishes to their menus. This will make it more easy for vegans to eat in these places.
9. Invite your family and friends to your events vegans to find vegetarian food.
10. Share your experience as a vegan with your friends and family. This will help them feel more comfortable with the idea of becoming vegan.
Find the balance between the vegan lifestyle and social life can be a challenge, but not impossible. The key is to find creative ways to enjoy your vegan lifestyle without missing the fun.
One of the best tips that you can follow to find the balance is to ask your friends if they are willing to accompany you to restaurants vegan or even to prepare vegan meals. This will allow you to have the opportunity to enjoy your vegan lifestyle and spend time with your friends at the same time.
Bestseller No. 1
Discounts
Bestseller No. 2
Discounts
Bestseller No. 3
Bestseller No. 4
Shampoo Solid, 2 Pack 60g - Repair and...
100% VEGAN AND BIODEGRADABLE: This pack contains 2 bars of shampoo solid base of coconut aroma of grapefruit. 100% vegan and biodegradable, it will wash the excess oil from your scalp and will increase the volume of your hair.
You can also suggest to your friends to go out to different activities to always like going to the movies, a museum or a park. This will allow you to have fun with your friends without having to limit yourself to activities involving food.
Finally, you can also find the balance by organizing meetings with your friends at home. This will allow you to enjoy vegan meals and to spend time with your friends at the same time.
Find the balance between the vegan lifestyle and social life can be a challenge, but not impossible. If you are creative, you can find ways to enjoy your vegan lifestyle without missing the fun.
Conclusion
The Vegan lifestyle is a healthy, sustainable and respectful with the animals to live. Promotes a healthy plant-based with a variety of fruits, vegetables, legumes and grains, which offers a wide range of nutrients.
In addition, the vegan lifestyle is a way of contributing to a healthier planet by reducing the use of natural resources and the emission of greenhouse gases. The vegan lifestyle is a viable option for those looking for a healthy, sustainable lifestyle and respect for animals.

Can you help us to share?