This bread is vegan spelt and pumpkin is not too sweet. Of course, the chocolate used to enhance a little the quality, but the bread itself is naturally sweetened with maple syrup and the sweetness is not too large.
You can use any sweetener liquid in its place. Continuing with the theme, I used pumpkin seeds as a hedge, but the roasted nuts or walnuts also work well.
Bread is ideal to accompany jams, syrups and savoury dishes. Very aromatic, and still more easy to prepare, enjoy!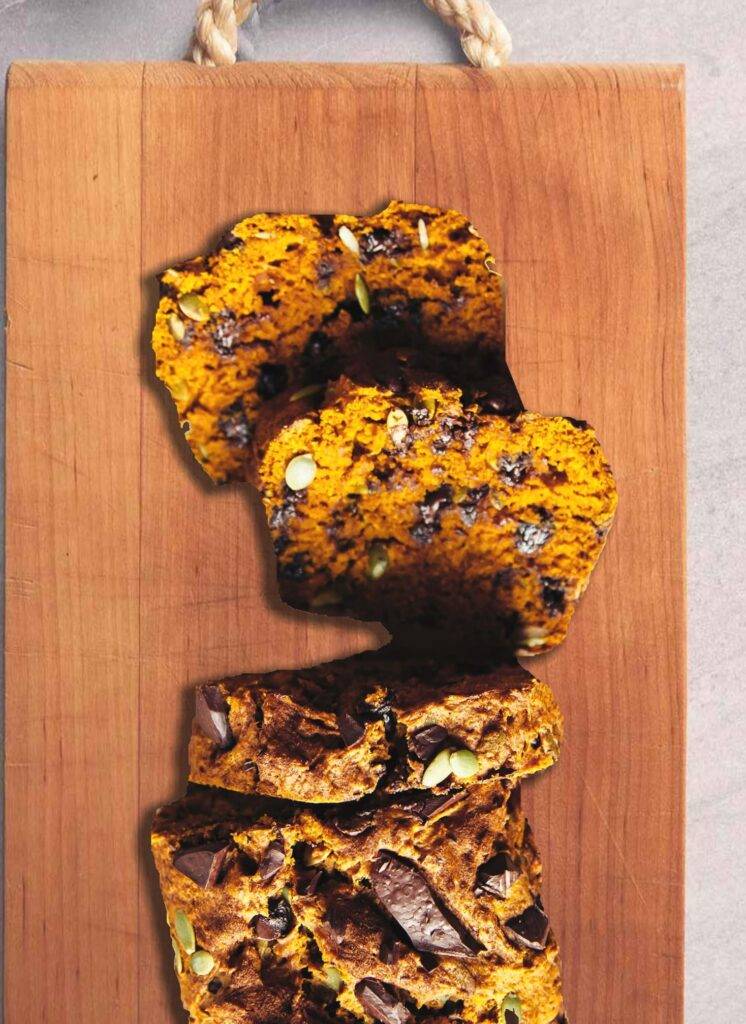 Ingredients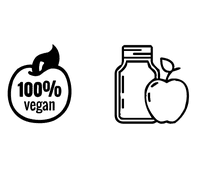 2 

cups 

spelt flour lightly

¼ 

teaspoon of 

ground nutmeg

1 

teaspoon of 

cinnamon powder

⅛ 

teaspoon of 

ground cloves

⅛ 

teaspoon of 

ground ginger

¾ 

teaspoon of 

sea salt fine

1 

teaspoon of 

baking powder

1 

teaspoon of 

bicarbonate 

¾ 

cup 

chocolate chips without dairy

½ 

cup 

+ 2 tablespoons of maple syrup

¾ 

cup 

pumpkin seeds without shell or chopped nuts

1½ 

cups 

pumpkin puree

½ 

cup 

coconut oil melted, at room temperature 

(sunflower oil or avocado is also excellent)

1 

tablespoon of juice

 orange

1 

teaspoon of 

vanilla extract
Instructions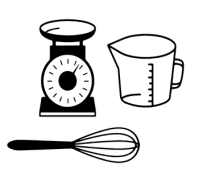 Preheat the oven to 350 degrees. Lightly grease a loaf pan 9×5 and fórralo with parchment paper. Lightly grease the parchment paper and set aside.
In a large bowl, combine the spelt flour, cinnamon, nutmeg, cloves, ginger, baking powder, baking soda, sea salt, chocolate chips and pumpkin seeds. Stir with a spatula to combine evenly.
Put the pumpkin puree, maple syrup, coconut oil, orange juice, and vanilla in a blender. Beat on high speed until completely smooth and creamy.
Pour the pumpkin puree in the large bowl with the mixture of spelt flour. With a spatula, draw the largest possible amount of pumpkin mixture. Gently remove and incorporate until well combined.
Place the bread dough of spelt pumpkin vegan in the prepared pan and smooth it out with a spatula. If you want, you can decorate the cake with more pumpkin seeds and chocolate chips. Tap the mold full of flour on the counter a few times so that the dough is evenly spread and fill the entire space of the mold.
Bake the bread vegan spelt and pumpkin for 50-55 minutes, or until when you insert a probe into the center of the bread comes out clean. Let the squash bread cool completely before slicing and enjoy it.

Can you help us to share?