Made with almond flour and sugar for coconut, contains no gluten and is of vegetable origin, but is full of flavor. It is perfect for afternoon tea, breakfast or brunch indulgent, or as a snack or dessert. All you need are simple ingredients and a mixing bowl. Let us show you how it's done!
The following is a version plant-based and gluten-free, with apples, cinnamon and a coating of breadcrumbs optional.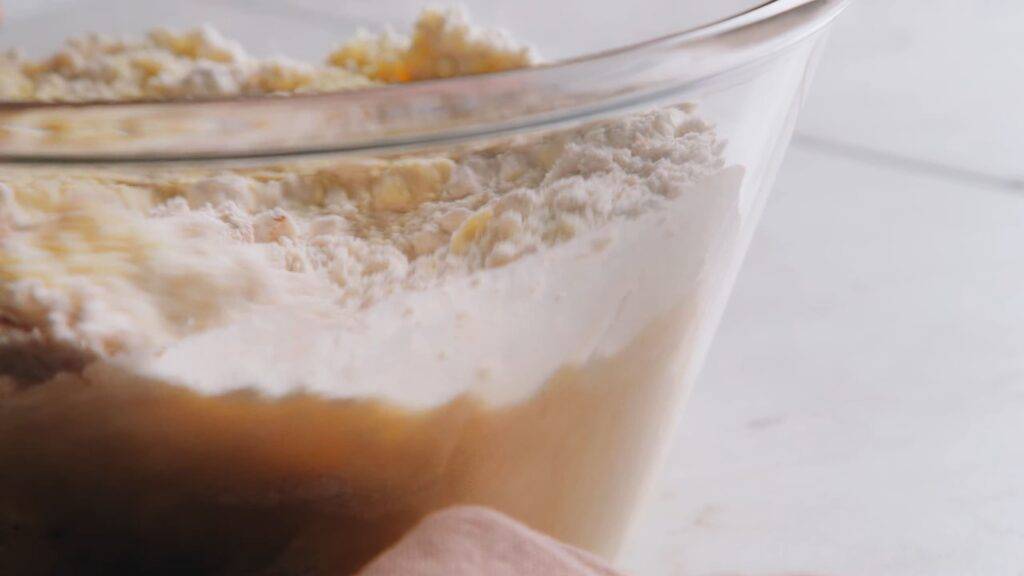 How to make pie coffee with apple
The almond flour and our blend of gluten free flours are combined to obtain a healthy basis and with a crumb that resists the richness of the butter to vegan. The sweetness from the maple syrup and the sugar of coconut, while the vanilla, cinnamon, and salt add flavor to the dough.
The baking powder and the baking soda add yeast, and a small amount of milk without the dairy adds enough moisture to mix and keep the dough thick enough to withstand the moisture of the apples.
Chunks of apples, peeled simpler the cake, the taste of the apple in every bite. We tested with candy apples (Honeycrisp) and tart (Granny Smith) and we prefer the taste of apple most prominent of the Granny Smith.
After a time in the oven, the top of the cake is browning and is ready for the coverage optional (but highly recommended).
The coverage of crumbs made with a simple mixture of cane sugar, organic sugar and coconut that are infused with cinnamon and becomes a crumbly texture with the help of butter, vegan, and more gluten-free flour.
Another 5 minutes in the oven to make it golden brown and crisp.
We hope you to love this coffee cake, and apple. Is:
Sweet
Nut
Toasting
Comforting
Easy to prepare
and it's so easy to chop!
It is perfect for afternoon tea, breakfast or brunch indulgent, or as a snack or dessert.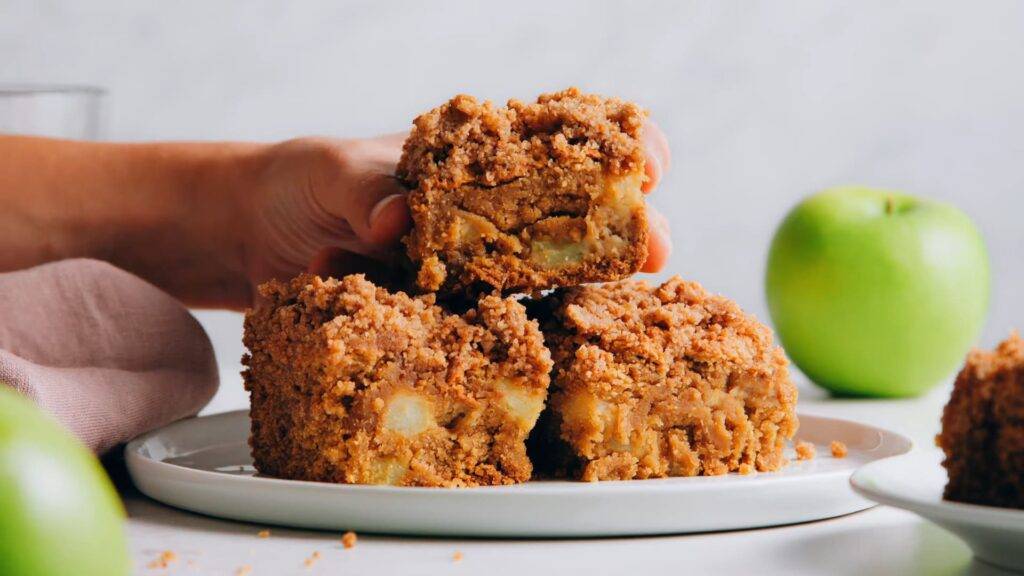 Ingredients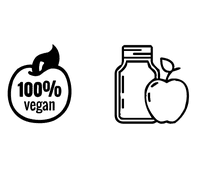 APPLE PIE
180 ml of milk are dairy free unsweetened (we used almond)
112 g of butter, vegan melted
60 ml maple syrup
1 teaspoon of vanilla extract
96 g of sugar of coconut (or substitute for cane sugar organic)
252 g of almond flour
240 g flour mix gluten free
1 ½ teaspoon baking powder
1 ½ teaspoon baking soda
1/2 teaspoon cinnamon
1/4 teaspoon sea salt
190 g of Granny Smith apples, chopped, peeled and cut into small cubes
COVERAGE CRUMBLE (optional)
50 g of cane sugar organic
48 g of sugar of coconut (or brown sugar)
1/2 teaspoon cinnamon
56 g of butter, vegan melted
80-120 g of a mixture of gluten-free flour
Instructions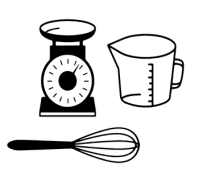 Preheat the oven to 190 C and line a mold of 8×8 inches with parchment paper, leaving enough paper on the edges to make the cake with ease after. This recipe also works in a round cake pan 22 cm, or two round molds of 15 cm
In a large bowl, combine milk, without milk, melted butter, maple syrup and vanilla and mix well. Then, add the sugar, coconut, almond flour, the mixture of gluten free flour, baking powder, baking soda, cinnamon and salt, and stir until well combined. The texture will be quite thick and look more like a cookie dough that to a mass of pastel typical. Add the apples, cut into cubes and mix until distributed evenly in the dough.
Pour the batter in the baking dish ready and roll it out evenly. Nothing happens if the top has some texture; then cover it with the coverage of crumble!
Enter the cake in the oven and hornéalo for 40 minutes. Meanwhile, prepare the coverage of crumble (optional).
In the empty bowl, add the sugar cane, the sugar, coconut and cinnamon, and mix with a fork until they are well combined. Add the butter, vegan, and mix well. Then, begin to add the flour in increments of 1/4 cup (40 g), mixing well with a fork after each addition. You may need more or less flour depending on the brand of your mix without gluten. Add flour until the texture looks pale and slightly dry and the mixture group easily pellizcarla.
To 40 minutes, remove the cake from the oven and add with care coverage crumble in an even layer over the cake. Re-put the cake in the oven for 5 minutes until the coverage crumble is dry to the touch and starts to be toast.
Remove from oven and let cool for at least 10 minutes before you remove it from the tray. Allow to cool almost completely before slicing and serving. Store at room temperature up to 3 days or in the freezer up to 1 month.

Can you help us to share?