These simple pancakes vegan these are my favorite pancakes. Who would say that whole wheat pancakes without eggs could be so fluffy and rich?, No one I tell you, dare to try them.
If you want, you can add add-ins, like blueberries or chocolate chips. This recipe makes 6 pancakes of decent size (for two people), so that increases the amount if necessary.
Ingredients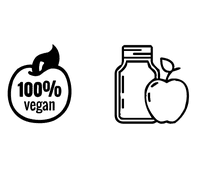 1 cup of

whole wheat flour

1 tablespoon of

 baking powder

¼ Teaspoon

 salt

1 cup of

almond milk milk or dairy free

2 tablespoons of

 maple syrup or sugar of choice

2 tablespoons of

 olive oil or coconut oil, melted

1 teaspoon

 pure vanilla extract
More oil for greasing the pan if necessary
Instructions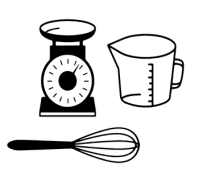 Mix the flour, baking powder and salt in a bowl. In a measuring cup, 2 cups or in another bowl, whisk the milk, butter, maple syrup and vanilla extract until everything is well blended (if the coconut oil hardens when in contact with cold milk, heat gently in the microwave to re-liquefy).
Pour the liquid mixture into the dry mixture. Stir to only be a few lumps (do not stir too much or the pancakes will). If you want to add optional ingredients (like chocolate chips or blueberries), embed them with care now. Let the dough rest for 5 minutes so that the pancakes are fluffy.
If you use an electric iron, heat it to 180 degrees. If not, heat a nonstick skillet over medium-low heat. When the surface of the pan is hot enough to sizzle on contact with a drop of water, you can start baking pancakes.
If necessary, go back to lightly coat the cooking surface with oil or oil spray (I don't aceité the surface of the nonstick pan and my pancakes came out fine).
Using a measure 1/4 cup, add the dough to the hot skillet. Bake for 2 to 3 minutes, or until small bubbles appear on the top of the pancake (you'll know it's ready to flip when the circumference is approximately 1 inch dull and not bright), then turn them over. Fry on the opposite sides for 1 or 2 minutes, or until golden brown.
Repeat the process with the remaining batter, adding more butter if necessary. At this point, you may need to adjust the temperature up or down. Serve the pancakes immediately or keep warm in a preheated oven at 90 degrees.

Can you help us to share?