Vanilla ice-cream vegan, creamy, perfectly sweet, easy to make and more difficult to resist to try it. For this fantastic dessert-you only need 6 ingredients and a simple method.
With this recipe, delight the palates more exquisite when you take an ice cream.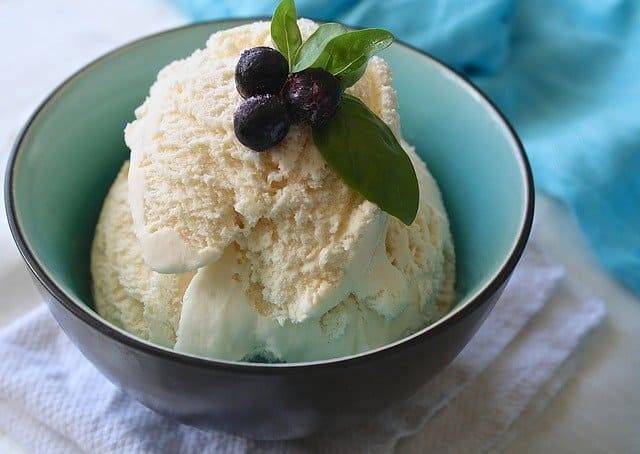 Ingredients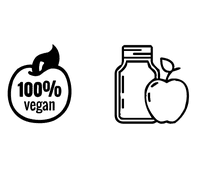 64

 

g de 

butter cashew raw

2

 

cans 

400 ml 

coconut milk

(make sure that it is a mark of quality)

60

 

ml de 

maple syrup or agave nectar 

(or less organic cane sugar)

50

 

g de 

cane sugar organic 

(or less maple syrup)

15

 

ml de 

pure vanilla extract 

15

 

ml de 

olive oil or avocado 

(optional,  to add a bit of creaminess)

1/2 

teaspoon of 

xanthan gum 

(for a creamier texture, if not, skip this step)
Instructions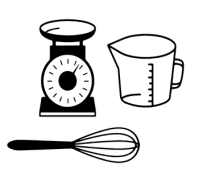 Put a bowl in the refrigerator the day before you use it to cool well.
Place the coconut milk, butter, cashew, sugar maple, sugar cane, organic, vanilla, xanthan gum and olive oil or avocado (optional) in a blender high-power or robot kitchen. Mix for 1 minute until creamy and smooth, scraping the sides if necessary.
Cool the mixture in the fridge for about 30 minutes (or overnight), or until at least room temperature or cold (the temperature at which you don't want to put it in the ice cream machine).
Pour slightly cooled in the ice cream and beat according to the manufacturer's instructions; we took exactly 30 minutes. You must have the look of an ice cream thick and smooth (see photo).
Once shaken, pour the ice cream into a large container suitable for the freezer and spread smooth with a spoon. Cover with parchment paper and freeze for at least 2 hours or until firm.
Leave it for 10-15 minutes to soften slightly before serving. Cover and keep in the fridge for up to 1 month.

Can you help us to share?