These tacos would be a food is colorful, abundant, and healthy, for two people and could be easily multiplied for a crowd. The seasonings are kept for days in the fridge, so you can prepare them ahead of time and eat them throughout the week in various ways.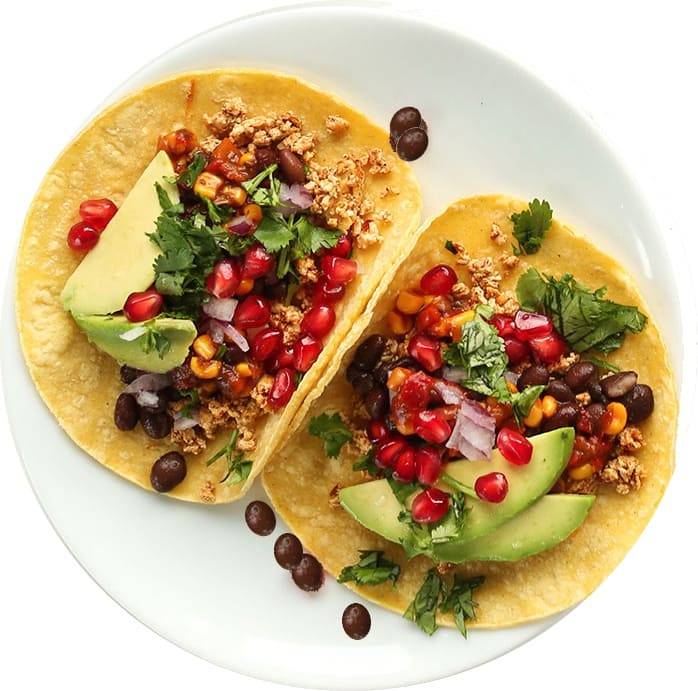 Ingredients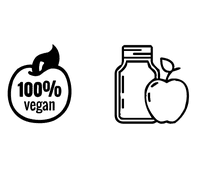 220

 

g de 

tofu 

185

 

g de 

black beans (or green) cooked 

1/4

 

onion 

medium 

(cut into cubes)

30

 

g 

fresh cilantro 

(chopped)

1

 

avocado 

mature 

(in slices, or sub guacamole)

120

 

g de 

sauce

 

(to serve, hot sauce also optional)

45

 

g de 

arilos of pomegranate (seed)

1

 

lima 

medium 

(sliced, for serving)

6

 

corn tortillas 

whole 

(2 per person)
SEASONING TOFU
3/4

 

teaspoon of 

garlic powder

1/2

 

teaspoon of 

chili powder

1

 

teaspoon of 

cumin

1/8

 

teaspoon of 

sea salt

3

 

teaspoons 

sauce (for serving, hot sauce also optional)

3

 

teaspoons 

water
Instructions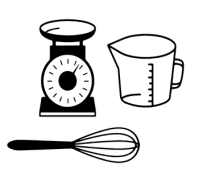 Wrap tofu in a clean towel and absorbent and place a heavy object, such as a skillet over while you prepare the ingredients.
In a small saucepan, cook the black beans over medium heat until they begin to boil. Then, reduce the heat and reserve. If you don't have salt or spice, add a pinch of salt, cumin, chili powder and garlic powder.
In a small bowl, combine the dry spices and pasta, tofu and add enough water to make a sauce spreadable. Leave it to one side.
Heat a large skillet over medium heat and then remove the tofu. Stir with a fork.
Once the pan is hot, add 1 or 2 tablespoons of the oil of your choice, and tofu. Fry for 4-5 minutes to brown. Then, add the spices and stir well. Continue to cook until golden brown and fragrant, about 5-10 minutes, stirring often. Leave it to one side.
To serve, reheat the tortillas wrapped in a wet paper towel in the microwave or in the oven to 120 °C (optional). Cover the tortillas with tofu, black beans, onion, avocado, cilantro, salsa, lime juice and fresh stems of pomegranate (or other ingredients to taste).

Can you help us to share?