You only need one pot for this. This pasta vegan one-pot could not be easier, simply add all the ingredients, including the uncooked pasta, and cook for about 15 minutes.
This recipe is from an aunt of mine, and the measurement is made with cups, such that it makes it.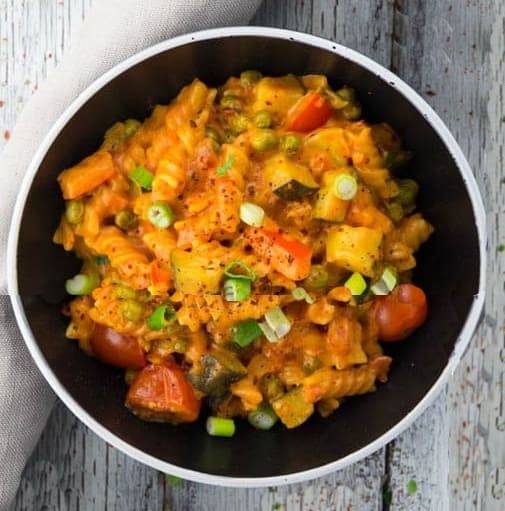 Ingredients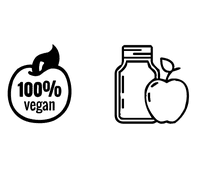 2 

cloves garlic, minced

1 

chopped onion

1 

chopped zucchini

1/2 

cup 

cherry tomatoes, cut in halves

1 

small red bell pepper, chopped

1/2 

cup 

frozen peas

4 

cups 

fusilli c

1/2

teaspoons 

red curry paste

3 

cups 

tomatoes cut into squares (canned, without

drain)

1 can

 of

coconut milk canned 

salt to taste

black pepper, to taste

1 

teaspoon 

lemon juice 
Instructions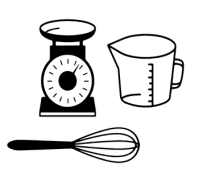 Heat a little oil in a large frying pan and fry the onions for about 2-3 minutes. Then, add the garlic, zucchini and red pepper and cook for another 2 minutes.
Add the rest of the ingredients except the cherry tomatoes.
Cook for about 15 minutes over medium heat (without a lid), then add the cherry tomatoes and cook for another two minutes.
Add salt and pepper and enjoy.

Can you help us to share?