A creamy sauce of butternut squash spicy (but no cream) and served with a delicious linguinis. Join with sage-fried to get a main dish, healthy and comforting for dinner or lunch.
Serve it with a salad or with roasted vegetables, to lighten up the meal. This dish makes 4 large servings.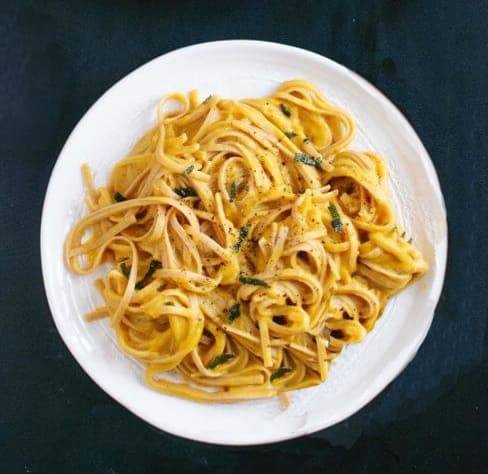 Ingredients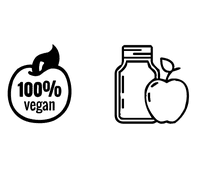 2 tablespoons of

 olive oil

1 tablespoon

 of fresh sage, finely chopped
900 grams of squash, peeled, seeded, and cut into small pieces

1

medium onion, chopped

2

cloves of garlic, minced

⅛ Teaspoon

flakes, sweet paprika (or hot if you prefer)
Salt to taste

2 cups

 vegetable broth

340 grams ounces

linguini or fettuchini whole grain
Freshly ground black pepper
Instructions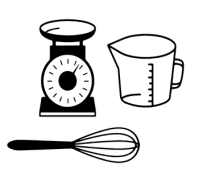 Heat the oil in a large skillet over medium heat. Once the oil is shimmering, add the sage and stir. Let the sage crispe and pass it to a small bowl. Sprinkle the bowl lightly with salt and set aside.
Add to the pan with the squash, onion, garlic, and red pepper flakes. Add salt and pepper to taste. Cook, stirring occasionally, until the onions are translucent, about 8 to 10 minutes. Add the broth. Bring the mixture to a boil, then reduce the heat to low and cook until the squash is tender and the liquid is reduced by half, between 15 and 20 minutes.
Meanwhile, put a large pot of salted water to a boil and cook the pasta according to the package instructions until it is completely thick, stirring occasionally. Reserve 1 cup of the cooking water of the pasta before drain.
Once the pumpkin mixture, remove from the heat and let it cool down a bit. Pass the contents of the pot to a blender, but keep the contents of the pot. Blend until smooth (watch the hot steam that comes out of the top of the blender), then add salt and pepper until the flavors come out.
In the skillet reserved, mix the pasta, pumpkin puree, and 1/4 cup of the cooking liquid. Simmer, stirring and adding water from cooking the pasta as necessary, until the sauce coats the pasta, about 2 minutes. Add salt and pepper, if necessary.
If you like, serve the pasta in individual bowls and top with sage, sauteed, more black pepper and grated parmesan cheese and/or salt, smoked.

Can you help us to share?