Don't worry! It is easy to choose the best shampoo vegan for your hair! First, it takes into account the type of hair you have. If you have oily hair, look for a shampoo with gentle, natural ingredients, such as coconut oil or aloe vera.
If you have dry hair, look for a shampoo with hydrating ingredients like shea butter or cocoa butter. It is also important to check the ingredients to ensure they do not contain mineral oils, lanolin, sodium sulfate, paraben, etc
Finally, it is valuable to read the reviews of the products to see how they work for others. So it's like you'll find the best shampoo vegan for your hair!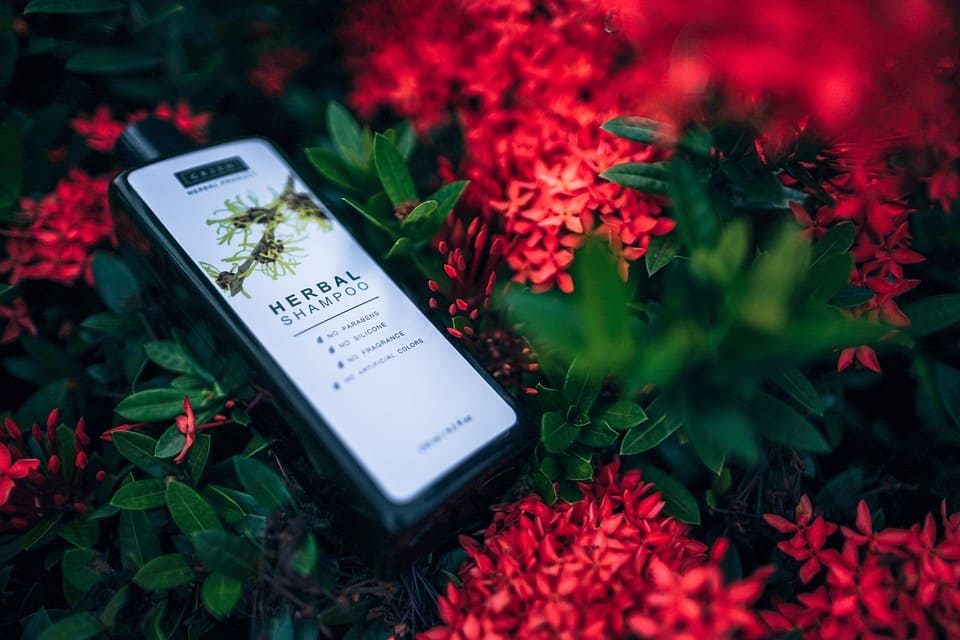 The best homemade recipes of shampoo vegan
Hello friends! If you want to take care of your hair with natural products, then you've come to the right place! These recipes homemade shampoo vegan are easy to prepare and use, and are a great way to care for your hair without having to buy chemicals.
1. Shampoo aloe vera and lemon: Mix a cup of aloe vera with the juice of a lemon and add a teaspoon of coconut oil. This recipe deep cleans the hair while giving shine and softness.
2. Shampoo oat and corn flour: Mix a cup of ground oats with a cup of maize flour, and add a tablespoon of olive oil. This recipe helps to soften the hair and leaves it with a natural glow.
3. Shampoo chamomile and herbs: Mix a cup of chamomile tea with herbs such as rosemary, sage, and mint. This recipe helps fight dandruff and deeply cleanses the hair.
4. Shampoo fruit and herbs: Mix a cup of fruit such as melon, watermelon or banana with herbs such as rosemary, sage, and mint. This recipe gives the hair a shine refreshing and smooth.
We hope that these recipes homemade shampoo vegan help you to have a hair healthy and shiny. Enjoy your new hair!
Discounts
New
New
Cultivator's Champú orgánico a base de hierbas...
🌿Saluda al champú orgánico para el cabello: el champú orgánico para el cabello a base de hierbas Cultivator "Volumizing" combina la bondad de la naturaleza y la ciencia con la innovación. Una mezcla única de soapnut, sidr, shikakai, amla y eucalipto da volumen a tu cabello de forma natural. El champú orgánico para el cabello es una fuente inagotable de polvos vegetales concentrados que hacen milagros para la salud del cabello y el cuero cabelludo
New
Champú Anticaida Sólido Romero Natural Champú...
🌿🌿 Champú Sólido Agua de Romero para Ayuda a nutrir profundamente el cabello, eliminar las toxinas acumuladas en el cuero cabelludo y reducir el debilitamiento del cabello, equilibrar el aceite, limpiar profundamente las raíces del cabello, mejorar la caspa y mantener el cuero cabelludo saludable.
Why shampoos are vegans and are better for the health of the hair?
Shampoos vegans are better for the health of hair, because they contain natural ingredients and non-toxic. These products do not contain harsh chemicals, such as sulfates, silicones, parabens, mineral oils or artificial fragrances, which are often found in other shampoos.
These products are less likely to dry out the hair, which means that your hair will remain hydrated and healthy. So if you want to have a hair more shiny and healthy, try a shampoo vegan. It will not disappoint!
The main active ingredients in shampoos vegan
Shampoos are vegan are made from natural ingredients and plant-based. The main active ingredients to keep in mind are coconut oil, olive oil, glycerol, aloe vera, vitamin E, shea butter, biotin, and citric acid. These natural ingredients are great for the hair, helping to keep it soft, silky and shiny.
The best shampoos vegan for dry hair
Hello! If you have dry hair, I leave here some of the best shampoos vegan for your hair:
1. Shampoo coconut. It is made with a base of coconut oil and other natural ingredients and gentle that can be used to moisturize and add shine to the hair.
2. Shampoo argan. It is made with a base of argan oil and other natural ingredients to help repair dry and damaged hair.
3. Shampoo shea butter. It is made with shea butter and other natural ingredients to provide a deep hydration.
4. Shampoo aloe vera. It is made with aloe vera and other natural ingredients to help moisturize and condition the hair dry.
I hope these tips will be of help!
Bestseller No. 1
Discounts
Bestseller No. 2
Bestseller No. 3
Bestseller No. 4
Shampoo Vegan for oily hair, and damaged
Sometimes the hair will feel greasy and damaged by chemicals and pollution. If you're tired of the chemicals and need a natural solution to this problem, then there are some tricks that you can try.
First, try rinsing your hair with white vinegar and warm water. This helps to balance the pH of your hair and eliminate fat. You can mix one part vinegar with four parts of water, rinse the hair with this mixture and then rinse with cold water.
Another way to get rid of oily hair is to use a mixture of baking soda and water. Add a tablespoon of baking soda to a cup of water and apply the mixture to your hair. Leave to act for 5 minutes and then rinse off with plenty of water. This will help to remove excess fat, and leave your hair shiny and full of life.
You can also rub a tablespoon of lemon juice in your hair, let it act for a few minutes and then rinse it off with warm water. The lemon helps to reduce the fat, and cleans the hair with its citric acid.
Try these tricks for healthy hair and fat-free. ¡You'll see the difference!
Shampoo 2-in-1 on the basis of coconut oil with aroma of grapefruit
100% vegan and biodegradable, it absorbs the excess of fat in the scalp and gives volume to the hair
Suitable for all type of hair, nourishes the scalp and repairs damaged hair. Provide a hair manageable, soft, strong, and flexible.
Hand-made with 98% natural ingredients. Does not contain SLS, alcohol, parabens, sorbates, silicones, sulphates and preservatives. Each bar lasts up to 52 times.
Help protect the environment by ending the use of plastic bottles for single use only. The shampoo is ideal for use at home, in the gym, or even on flights.