When the weather is cooler, there is only one thing we want to do: soup. When it is quick and easy to prepare, somehow always has a little extra flavor.
This soup vegan white beans are prepared in a single pot and has everything you could want: healthy, a little bit creamy, full of vegetables, nutritious, and perfect for the cold days.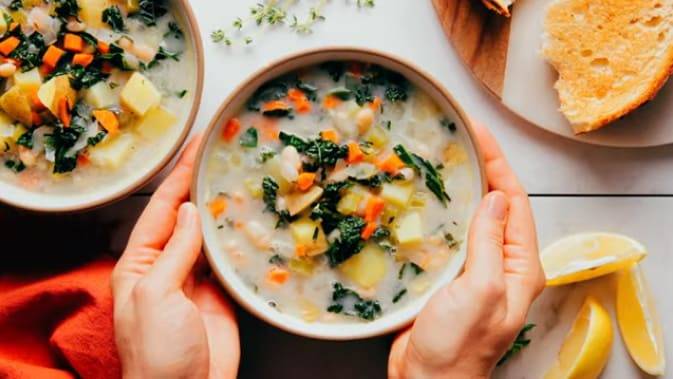 It is a main dish gluten-free, plant-based, but can also serve with sandwiches or salads. Only separate you 45 minutes of this dish is warm and comforting: let's make soup!
Preparation of a soup vegetarian white beans
For this dish, start by lightly fry the onions, garlic, carrots, and celery to create a basis delicious. Season with salt and pepper and flavoured with thyme dry or fresh grass.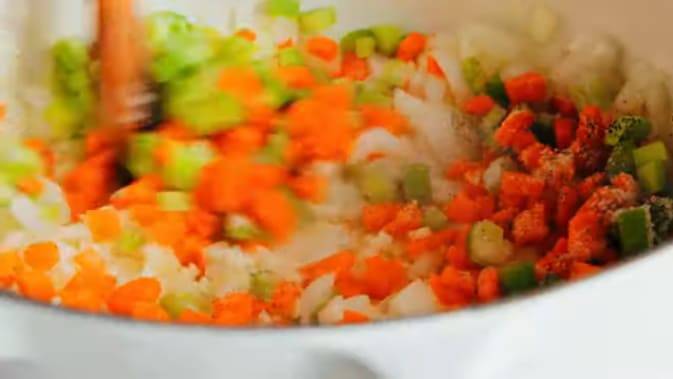 The potatoes and white beans are a meal satisfying, rich in fiber and potassium, and provide proteins.
For the liquid, use water so that the plate is very hot and you do not have flavor, and coconut milk to make it creamy and filling enough.
Kale optional gives the dish a touch of green (¡other leafy green vegetables also work!) The lemon juice adds a touch of freshness.
Ingredients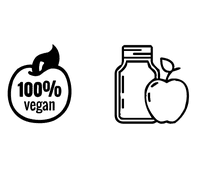 15

 

ml

 oil 

olive

 

(if it does not contain oil, less than double the amount of water)

1

 onion 

small

 

white, yellow or sweet, cut into cubes

 

(1 small onion produces ~ 1 1/2 cups or 200 g)

4

 

teeth

 

garlic, chopped

 

(4 cloves garlic, produce ~ 2 tbsp or 18 g)

2

 

medium carrots, peeled and cut into cubes

2

 

stems

 of 

celery, cut into small cubes

 

2

 

teaspoons

 salt 

marina

1/4

 

teaspoon

 

black pepper

1

 

teaspoon

 

of dried thyme

 

(or fresh)

2

 

medium potatoes, cut into chunks

 

(380 g more or less)

2

 

(425-g)

 

cans of white beans, drained and rinsed

1180

 

ml

 

water

 

(or vegetable broth for more flavor)

50

–

75

 

g

 

kale, finely chopped

 (optional)

1

boat

(400 ml)

 

coconut milk

15

–

30

 juice 

ml

 

lemon
Instructions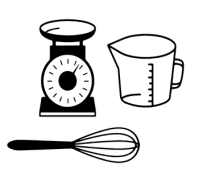 In a large pot or oven, heat the oil over medium-low heat. Once hot, add the onions and stir fry until they are translucent, about 2 minutes. Add the garlic, carrots, celery, salt and pepper and cook, stirring occasionally, until they soften and peel off scent, about 4-5 minutes.
Add the thyme and stir for a minute. Then, add the potatoes, the beans and the water and bring to a boil. Lower the heat, cover and simmer for 15-20 minutes until the potatoes are tender and the flavors to meld.
Add the kale (optional) and simmer, covered, for about 5 minutes until tender. Finally, add the coconut milk and the lemon juice and heat for about 2 minutes. Test and adjust, that is to say, add a little more salt to balance, or more lemon juice to freshen up. Garnish with fresh parsley, if desired, and serve warm with toasted bread that you want.
This soup tastes even better the next day. Leftovers keep for 3-4 days in the fridge and up to 1 month in the freezer.

Can you help us to share?