Delicious recipe of toast vegan avocado topped with a pesto vegan spicy and cut tomatoes into thin slices. Make this meal or dinner in just 15 minutes.
Stunning!, in flavor, nutrients and time for the recipe.
Toast vegan avocado topped with a pesto vegan spicy and tomatoes cut into slices, is one of the best things in the world. Not only is it extremely easy and comfortable, but it is always satisfactory.
Avocados are rich in healthy fats, potassium, fiber, antioxidants and has been shown to lower cholesterol ... all the more Reason to enjoy the toast avocado whenever possible.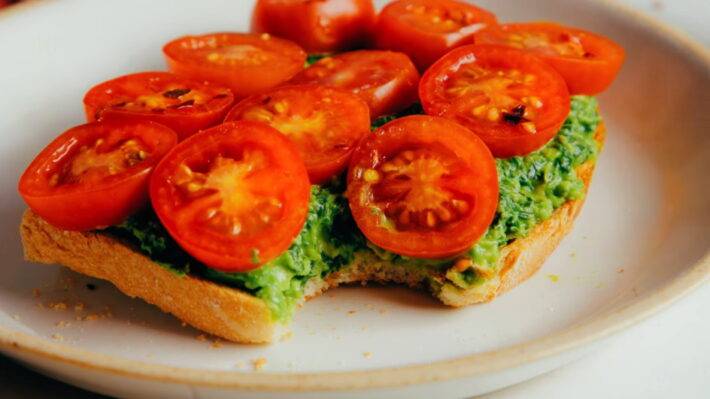 Toast with avocado tomato and pesto
Good thing the toast of avocado is that you don't have to follow a "recipe" ... you Only have to machacarlo with a little salt, pepper, red pepper flakes, and maybe a lime squeezed and smeared on the toast.
I have recently fallen in love with open tomatoes. So much flavor, so little effort. Just sprinkle the tomatoes with olive oil and roast them in the oven or sauté in a frying pan on the fire until they explode, and are juicy and amazing.
Prepare some key elements in advance really makes life easier. As I already had the pesto in the fridge, this toast vegan avocado topped with a pesto vegan spicy and tomatoes cut into slices, which are of fable, only took me about 7 minutes and now I'm eating snack happily.
Ingredients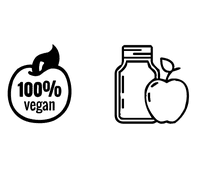 BASIL PESTO
2 – 3 cloves of garlic
70 g fresh basil
15 ml lemon juice
6 g of nutritional yeast
15 ml of extra virgin olive oil
15 ml of water
1/4 teaspoon sea salt or more to taste
Toast
1 slice of bread
40 g basil pesto (listed above)
1/4 – avocado, sliced for toast
1 – 2 slices of tomato
1 pinch red pepper flakes
1 pinch of sea salt
Instructions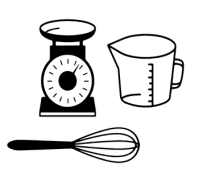 PESTO: Add the basil, the garlic, the lemon juice, nutritional yeast, and sea salt to a food processor or a mixer and beat on high speed until it forms a paste release.
Add the olive oil slowly (if it is possible while the machine is running), scraping down the sides when necessary. Then add water slowly until you get the desired consistency: a salsa loose that it can be extended with a spoon, and that it is not too runny or watery so that it does not spill out of the toast.
Toast with avocado: toast the bread in a toaster or in the oven until lightly browned. Lay the slices of avocado on top and crushing them with a fork. Then, add 2 spoonfuls of pesto (for each slice of bread) and spread over the avocado with a fork or a spoon. Add the chopped tomatoes and sprinkle with a pinch of sea salt, and pepper flakes red.
You can make the pesto in advance and use it on toast with avocado during the week. Save the rest of the pesto in an airtight container in the fridge up to 1 week, or freeze and save for 1 month or more. Thaw at room temperature or in the fridge for the night.

Can you help us to share?