This roasted beet and smoked perfectly combines with a pesto sauce, fresh mint, and parsley. Finish with cheese vegan cashew cultivated.
Ten simple ingredients and cooking methods to create an unusual and delicious vegetable side dish. This recipe also includes instructions for roasting beets.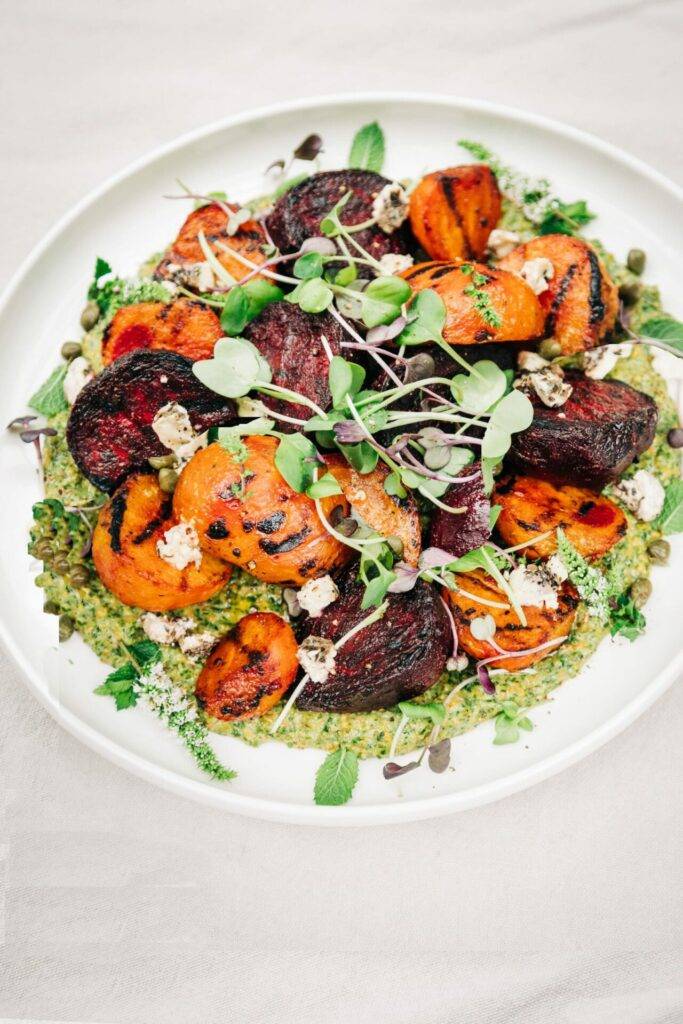 Ingredients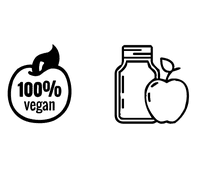 2 

bundles 

beet-size medium, washed (about 750 grams)

1 

tablespoon 

capers, drained

2 

teeth 

garlic peeled

1 

cup 

parsley leaves

¼ 

cup 

pistachios without shell

2 

tablespoons 

lemon juice

1 

cup 

mint leaves, very packed

2 

teaspoons 

miso light

⅓ 

cup 

virgin olive oil

½ 

teaspoon of 

smoked paprika

A handful of micro greens, like arugula or watercress (optional)

30 grams of

vegan cheese soft shredded of your choice

sea salt and ground black pepper, to taste
Instructions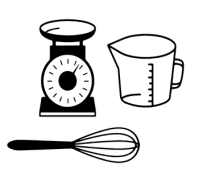 Boil a large pot of water with salt. Once boiled, add the beets to the water. Boil the beets. Reduce heat and simmer until the beets are tender when pierced with a knife, about 30-40 minutes. Drain the beets and let cool slightly. Once you are able to handle, remove the skin from the beets. Book beets peeled.
While the beets are simmered, prepare the pesto. Put the garlic, capers and pistachios in a food processor. Press these a few times until finely chopped. Then, add the mint, parsley, lemon juice, miso, salt, and pepper to the food processor (be careful with the salt, since both the miso as the capers are very salty). Mash the mixture until the herbs are finely chopped. Then, with the motor running slowly, then pass the olive oil through the feed tube until you obtain a paste slightly liquid. Scrape sides of the bowl of the food processor and pulse a few more times. Verify that the pesto is well-seasoned, adjust if necessary and to reserve.
Preheat the grill for high heat. Cut the beets in half (or quarters if you prefer to roast). Place the beetroot, cut into a medium bowl and toss with the olive oil, smoked paprika, salt, and pepper. Coat evenly and set aside.
Using tweezers, place the beets with care in the preheated grill. Let them sit for about 4-5 minutes or until the side to the grill is slightly charred. Turn beets and roast for a further 4-5 minutes so that the other side is also slightly charred. Remove the beets from the grill.
To serve, spread the pesto evenly on a plate the size of a flat plate. Top with roasted beets smoked. Cover with micro greens, vegan cheese, crumbled (if used), a bit of mint, a few drops of black pepper and a little cayenne pepper (optional). Serve hot or at room temperature.

Can you help us to share?